Serving the needs of others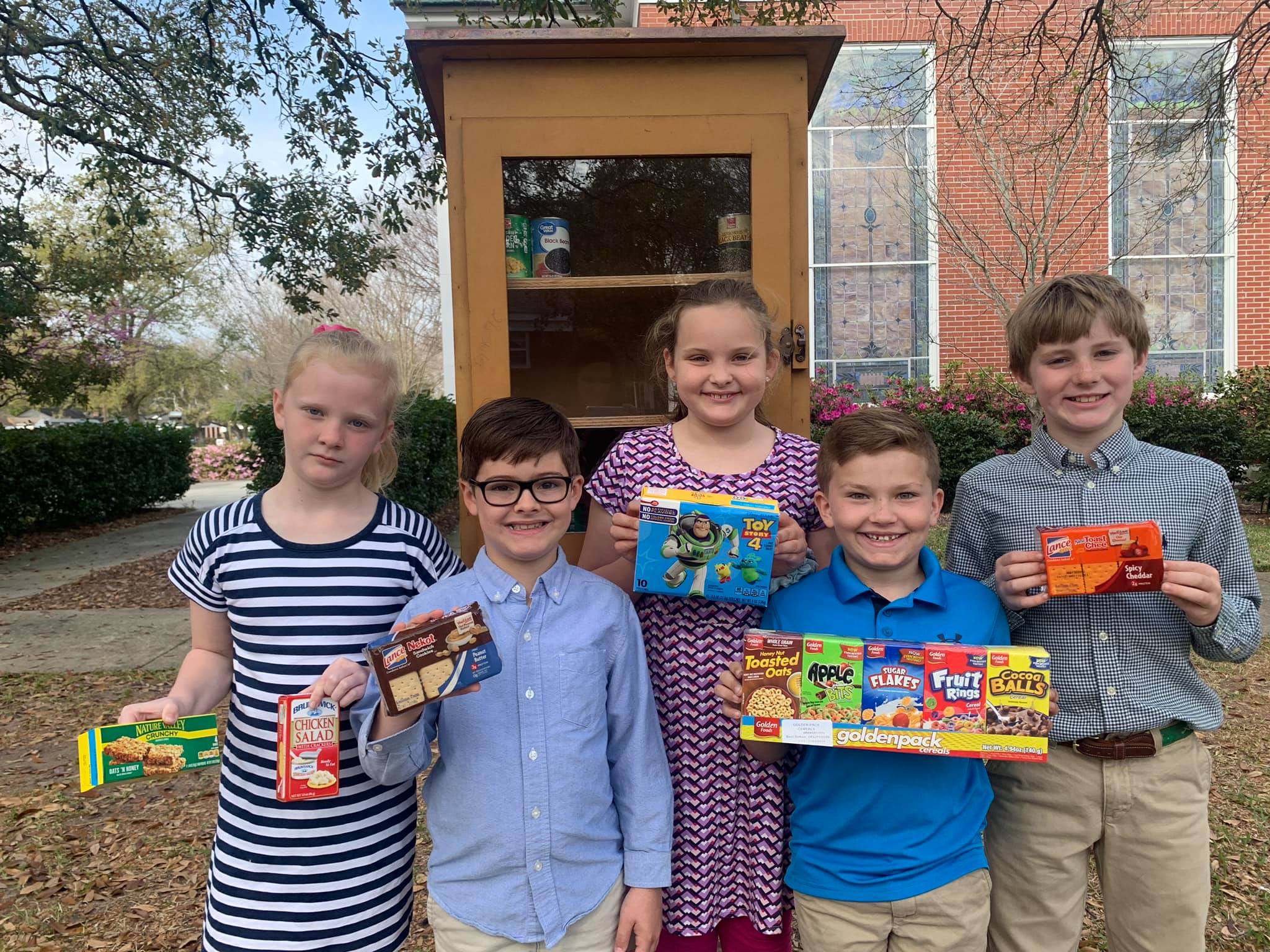 Below are some of the opportunities you have to volunteer to help others whether you prefer to work on your own or with a group. For more information on any of these programs, email info@jwumchurch.org.
Blessing Box
Help feed the homeless and the hungry by picking up some extra non-perishable groceries and leaving them in the blessing box at the church or at any of the other dozens of locations in West Ashley. No need to coordinate with anyone. Just drop off the food whenever you can.
Stephen Ministry
Stephen MInistry is a caring ministry for those who are going through a difficult time such as grief, divorce, chronic illness, job loss, adoption or deployment. Stephen Ministers are members who are trained to provide Christ-centered, one-on-one confidential care by being comopassionate listeners and praying with those receiving the care.
Congregational Care
This ministry serves the homebound and the sick through visitation and prayer as well as bringing Communion into the homes of disciples who are unable to attend worship. Some of the elements of this ministry include
homebound visitations
Communion delivery
prayer quilt ministry
delivery of flowers after Sunday worship
hospital visitation
prayers for our church and community.
Beyond our church family
We hope to show the light and love of Jesus Christ through mission, evangelism and advocacy. As long as there are those who are experiencing want, loss, illness or crisis, we are called to reach out, lift up and empower so that the comfort of His love prevails. Some of the ways we reach out to others include
Star Gospel Mission — We provide meals once a month to men living in a transitional home.
Great Day of Service — The whole church gets involved in an intergenerational day of projects throughout Charleston to help other charities with whatever they need. Recent projects have included clean-up of properties, minor repairs of buildings, care and support for shelter animals, sewing materials for group homes, etc.
Rise Against Hunger — A churchwide project which brings people of all ages together to help pack food kits for hungry people worldwide.
Hoop-a-Thon — A winter event of shooting baskets to raise money for one of our mission projects.
HALOS — Provide support and advocacy for abused and neglected children.