Calling local artisans & craft people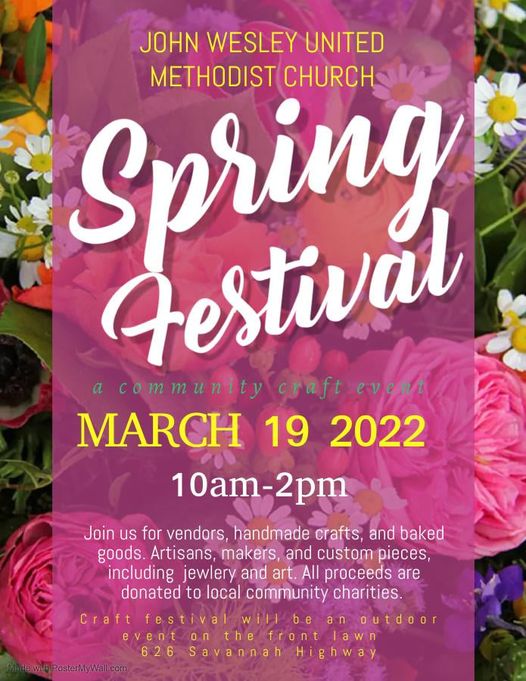 If you have a talent for creating beautiful objects that other people want, consider getting a booth at the upcoming UMW Spring Crafts Fair on Saturday, March 19 from 10-2 PM. The festival will take place on the front lawn that faces the always busy Savannah Highway.
How you can apply for a spot
Follow the link below and submit your application.
Vendors will get a 10 x 10 space. You'll need to provide your own tables or tents.  A $35 registration fee is required once your application is accepted. If you would like lunch provided on the day of the event, the vendor fee is $45. Also, we ask for a 10% donation of your proceeds to the UMW at the conclusion of the fair. There is a limit of 40 vendors and slots are filled on a first-come, first-served basis so please get your registration in early.
To become a vendor, fill out this Google Form or email Lindsay.loewer@gmail.com.
If shopping is your "craft" plan on attending and bring a friend. Admission is free and food/beverages will be available to purchase. Also, our Feeding the Faithful meals of casseroles, desserts and other items will be available to purchase. So mark your calendar for Saturday, March 19th and help the United Methodist Women support their many charitable projects.