Renovations to our sanctuary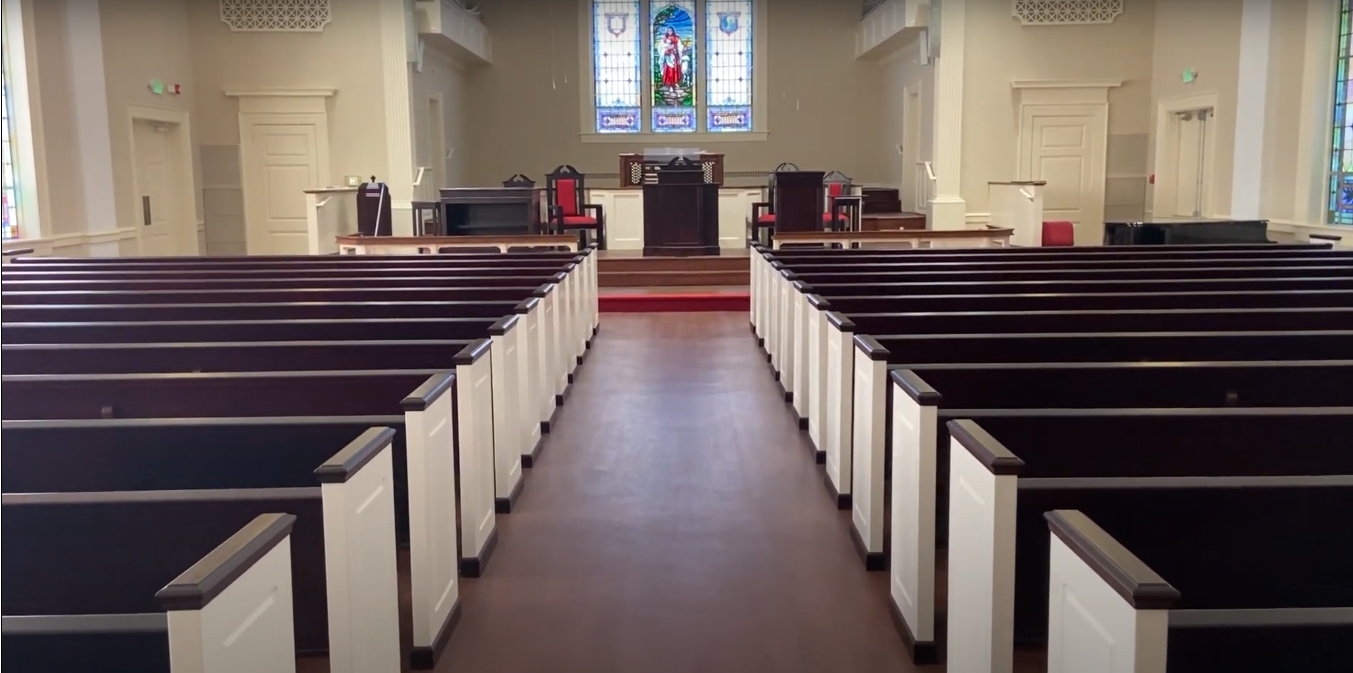 It all started in Summer 2020 with work to fix the leaking roof and steeple. Interior work came next as the organ and pews were removed, electrical wiring and the sound system was replaced, new flooring was installed and many other interior elements were upgraded. Now, after a year of work, the new sanctuary is ready for worshipers beginning Sunday, July 4th.
Follow the progression of the work from the start last summer to the final touches in June. 
Week of June 20, 2021
Week of June 6, 2021
Week of March 28, 2021
Week of March 21, 2021
Week of March 8, 2021
Week of March 1, 2029
Week of February 21, 2021
Week of February 14, 2021
Week of January 25, 2021
Week of January 18, 2021
In the beginning – Summer 2020