Buy a pumpkin. Support Youth Missions.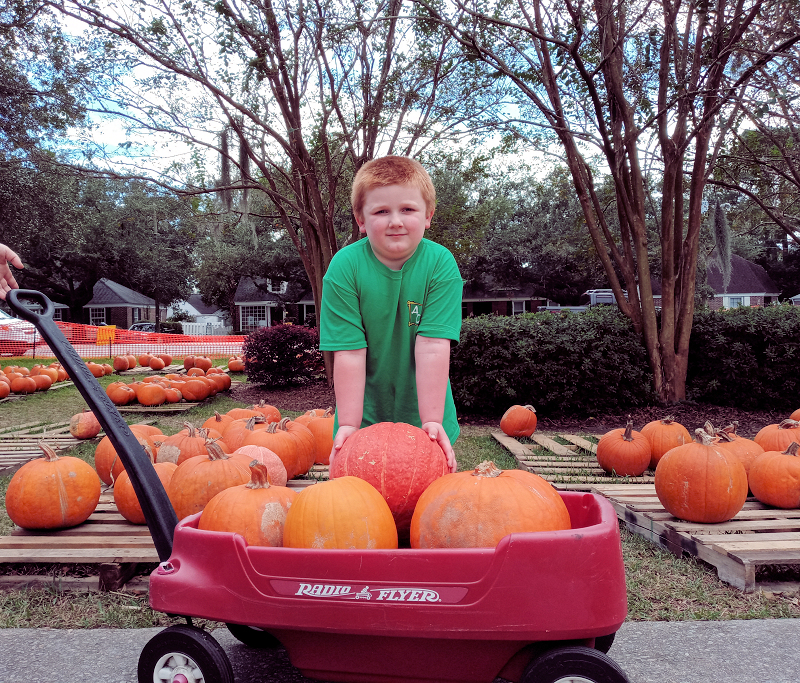 You know it's fall when you see the pumpkins on the lawn of John Wesley UMC. The 2021 Pumpkin Patch has returned. Sales on the front lawn of the church will go on seven days a week through the month of October.
10 AM – 7 PM – Monday – Friday
9 AM – 7 pm – Saturday
Noon – 7 pm – Sunday
Groups are welcome and there is a special area set aside for those who want to take pictures.
The annual fundraiser benefits Youth Mission projects. Youth Minister David Boudolf says those efforts include local outreach such as Star Gospel Mission and Homeworks. Funds also support youth trips to Salkehatchie to help families restore homes, a trip to the Tampa area to provide assistance and ministry to the homeless and an international trip to Eleuthera to help with hurricane recovery.
John Wesley UMC is one of four Methodist churches in the area to work with Pumpkin Patch USA to raise money for outreach. The North Carolina based initiative partners with growers in Farmington, New Mexico from the Navajo Nation. The pumpkin patch there employs more than 700 Native Americans during the harvest season.