Those who are now saints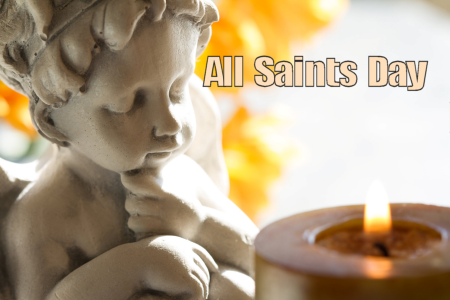 All Saints Day — the Sunday after Halloween — is the annual day when the faithful reflect on those who have passed away during the last 12 months. We will remember those we have lost at all three services with the ringing of a chime and reading the name. Traditions in different churches vary but the common theme is to give thanks for those recently departed saints who are now in heaven.
The following people will be remembered on All Saints Day 2021 at John Wesley.
Sue Almeida

Mike Andrews

Charles Barrineau

Irene Barrineau

Ginny Bowen

Angela Bruce

Nadine Burkey

Fred Cloessner

Thomas Kern

Angela Powers

Doris Sigwald

Buddy Smith

Lily Smith

Craig Turner

Larry Ward

Charlie Worsham