Women united to serve
All women are members of the United Methodist Women, better known as UMW. For those seeking a more active role in service and outreach, John Wesley UMC has four circles that take on individual projects supporting charities and collectively raising money for mission projects.  An ongoing project is to supply food to the blessing boxes which each circle does one week each month. The biggest fundraiser of the year is a craft fair; the next one is scheduled for March 19, 2022.
Any woman is welcome to join one of the four circles that bear the names of outstanding women who have served as models of leadership and inspiration.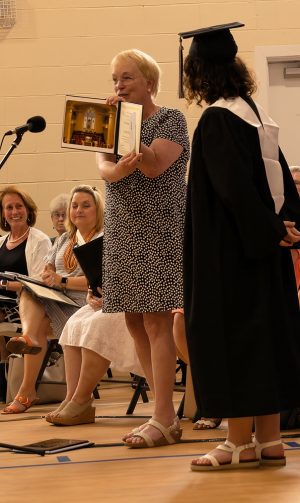 Alma Steiglitz-Iva Blocker Circle
Ena Mae McCrae Circle
Eula Horres Circle
Fannie Belle Parsons Circle
Purpose
The United Methodist Women shall be a community of women whose purpose is to know God and to experience freedom as whole persons through Jesus Christ; to develop a creative, supportive fellowship and to expand concepts of mission through participation in the global ministries of the church.
Four South Carolina mission projects receive support from the UMW.
The Bethlehem Community Center in Columbia offers childcare, after school tutorial and mentoring, life skilsl training and referral services in a Christ-centered environment.
The Bethlehem Community Center of Spartanburg provides individuals from low-income families child care services, youth leadership and development programs, activities for seniors citizens and education about adult leadership skills.
Killingsworth, Inc. in Columbia provides a supportive community for adult women in crisis. The assistance includes room and board, counseling, adult education, spiritual development, job development and community reorientation.
Wallace Family Life Center provides educational, recreational and religious programs to enrich the lives of people in Marlboro County. Services include children and youth activities, bible study, senior citizens groups, summer reading programs, homemaking classes, literacy tutoring and basic education.
For more information about UMW or any of the circles, email info@jwumchurch.org.