Busy schedule this fall for youth and children's ministries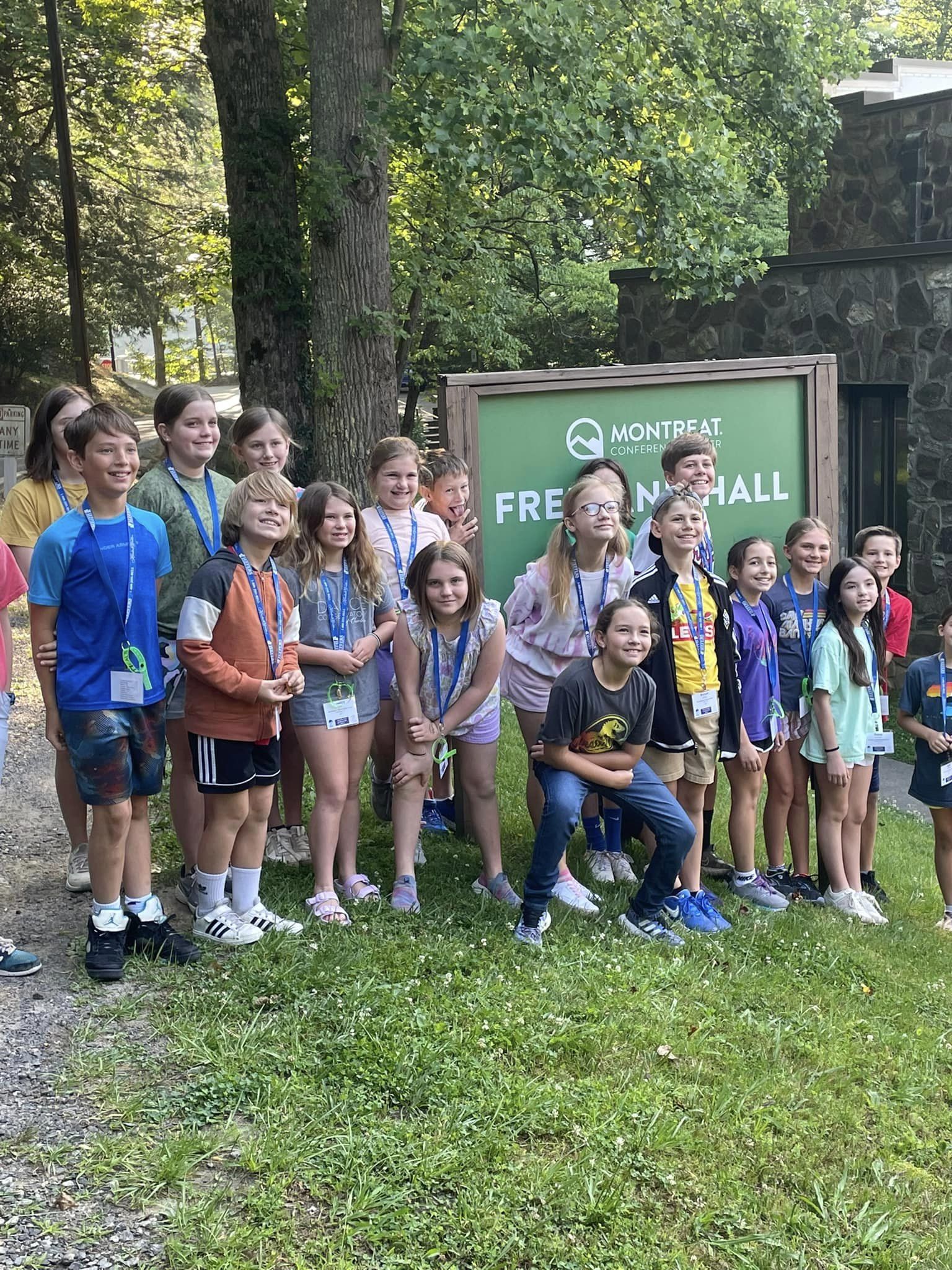 September marks the beginning of the school year and also a new cycle for activities for youth and children at John Wesley.  The youth held their Sunday Night Kick-off Dinner on September 10th and the group is looking toward a full schedule of activities this fall.  Youth minister David Boudolf posted the following schedule for this fall and invites any youth from 6th grade through high school to get involved.
Sunday night Youth Activities – 5-7 pm.  Weekly till December 3rd.  Come and invite all your friends for dinner, fellowship, games, small groups and a chance to share with others.
Confirmation Informational Meeting – (Sunday, Sept. 10th, 9:30-10:45) Confirmation is open to any 8th-10th grade student who would like to be confirmed at John Wesley UMC.  The class meets from 9:30-10:45 am on the 2nd Sunday of every month till May.
Worship – (Sunday 8:30 & 11 am) –  We have three worship services at John Wesley.  Two traditional worship services in our sanctuary at 8:30 am and 11 am, and a contemporary service (AKA 10:60) in our leisure ministry room at 11 am.
Sunday School (Sunday 9:45-10:45) – We have a middle school group (6th-8th grade) and a high school group (9th-12th grade).  We also have fantastic adult Sunday school classes for those parents looking for a group to connect with.
WNO (Wednesday 5:30-7:15pm) – Looking for a break in the middle of the week.  We offer dinner for $8 per adult and $4 per child from 5:30-6:15.   We also have youth, children, and adult events from 6:15-7:15.  FOR OUR YOUTH ON WEDNESDAY NIGHT we have an unbelievable music ministry (6:15-7:15) that teaches and learns worship songs along with the opportunity to learn to play bells and other instruments.  All skill levels are encouraged to learn ways to help lead worship.
Pumpkin Patch 2023 (Oct 1-31)  – This is our fundraiser for the year.  We encourage all youth families to help with the unloads on Oct 1st and Oct 15th (noon-2:30 pm) and to help sell pumpkins.  The money raised from pumpkins supports our mission projects.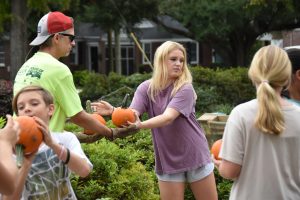 Youth Sunday (Nov 19th) – Youth lead the worship services at 8:30 and 11.
Revolution 2024 (Jan 27-29th) – A weekend in Columbia where we gather with youth from all over the state for fellowship and worship.
State Basketball Tournament (TBD) – A weekend tournament where teams from other Methodist Churches gather and compete for the state championship.
Salkehatchie Summer Service (TBD) – A week-long mission project in rural South Carolina open to any youth who is 14 years old by the date camp starts.  The youth and adults from multiple churches work on home repair.
Bahamas Summer Mission Trip (TBD) – A week-long summer trip to Eleuthera Bahamas to serve alongside the people on the island.
CHILDREN'S MINISTRIES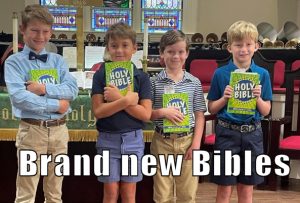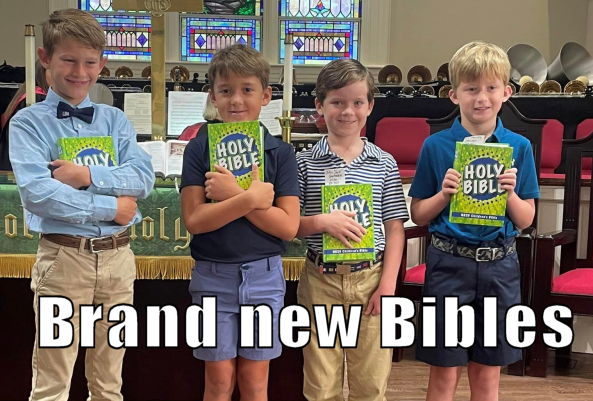 Third Grade Bible Presentation – September 24 at the 8:30 and 11 AM services. Email Hope Murphy (hmurphy_227@yahoo.com) if you would like your child to receive a Bible. Children who receive these Bibles will have a special 5-week Sunday School class to help the 3rd graders learn to use their new Bibles.
Children's Church 2 — For st graders and elementary age children who have not previously taken the class. This is a 6-week program beginning October 1st during the 8:e0 and 11 AM services and prepares children to be able to stay in worship each week. The program uses Cokesbury's curriculum Touch the water, Taste the Bread. Participants and their families will be invited for a special communion service at 9:35 on Sunday, November 12th.