Wednesday Night Out returns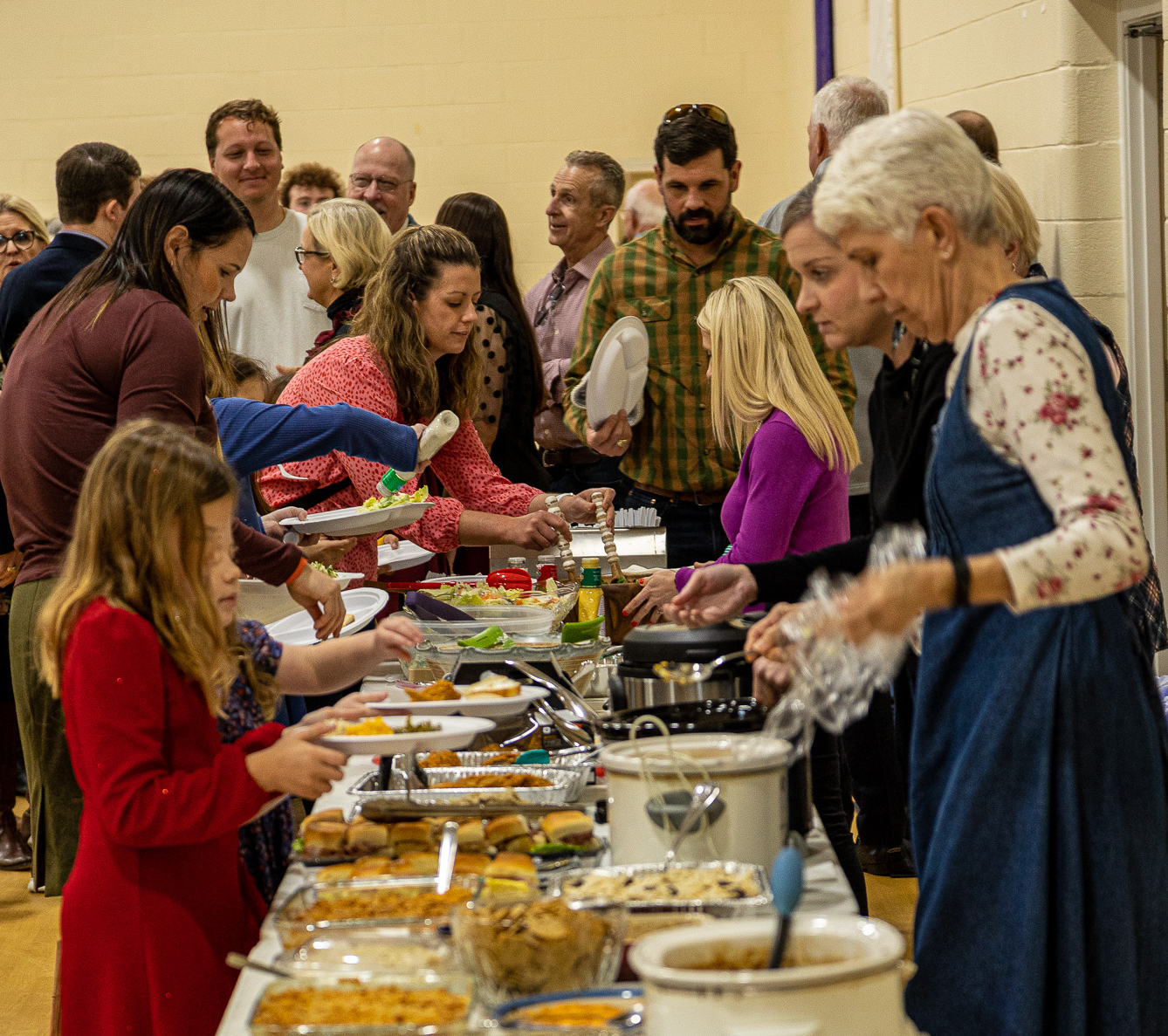 A sure sign of fall is the return of Wednesday Night Out at John Wesley.  The weekly meal, fellowship, music and Bible Study will be back on Wednesday, September 6th in the Leisure Ministries Room. Meals will vary each week according to whatever theme the host groups decide upon.
Here's what you need to know:
The Leisure Ministries Room (LMR) will be open from 5:15 – 7:15 for food and fellowship.
Dinner will be served from 5:30 pm – 6:15. That gives time to you to get there after work and also for children to eat and then take part in the various choir rehearsals and other activities.
Price will be $8 for adults; $4 for children 4-12 and kids 3 and under will eat free. (That's a slight increase from previous years due to rising costs.)
Meals will be provided by different Sunday School classes and church groups.
There will be a Bible Study starting at 6 pm in one of the upstairs classrooms. Details forthcoming.
Groups providing the meals will have costs reimbursed with any profits going to the kitchen fund.
So join our mid-week gathering as a break from the hustle and bustle of the week, a night off from cooking and a casual time to connect with fellow members.