Load the Loft 2022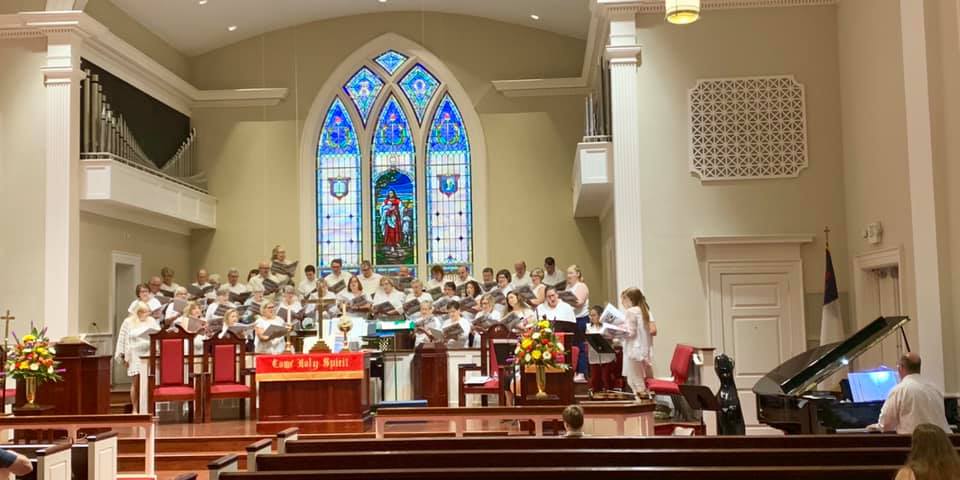 Be part of a huge choir for one Sunday in August.
The Load the Loft retreat is returning Saturday August 20th. Join us to be part of the fellowship, practice, worship and meals to prepare for leading worship on Sunday, August 22nd. This event is open to all youth and adults who love to sing no matter your training or  skill level. The goal is to fill the choir loft with 100 singers that Sunday who will lead worship.
If you like it, you are encouraged to join the choir.  If you just want to be part of a one-time huge chorus, that's okay too.  To sign up or for more information, send an email to info@jwumchurch.org.