Celebrating the lives of women no longer with us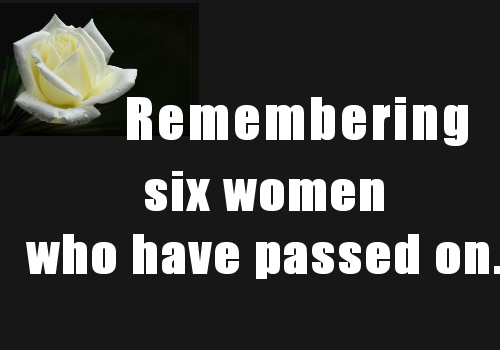 A special program to remember women active in the church who died in the past year will be held on Sunday, January 8, 2023 at 2 pm  in the church parlor. The remembrance ceremony is sponsored by the United Women in Faith and is open to everyone. Family members and friends will pay special tribute to the following women who have died since the last remembrance ceremony in November 2021.
Mary Ellen Budds
(1927 – 2021)

Pauline Cochran 
(1926 – 2022)
Nina Ward
(1934 – 2021)

Norma Williams
(1929 – 2022)
The United Women in Faith meets four times a year. One of those meetings is designated to remember those who have passed away. Another meeting, called the Celebration of Women, honors the work of women in the church.
For more information about United Women in Faith, send an email to umw@jwumchurch.org.